Broadway Diner
(302) 464-1065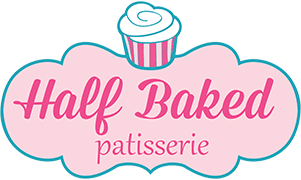 Here at Half Baked Patisserie our goal is to satisfy each customer by elevating their taste experience, with gourmet confections at an affordable price. We believe in exemplary small-town customer service. We encourage you to stop in today to ease that sweet tooth craving or place an order with one of our team members so we can help make your special event extraordinary!
Metro Pub and Grill at Peachtree Station offers a chef driven menu with a creative take on American fare, utilizing local produce from the finest purveyors in the Middletown area. Our cuisine flourishes with unexpected flavor combinations and innovative preparations.
Diners can expect a haven for seasonal craft beers from various breweries, internationally and local to the Delaware Valley, on their twenty tap system and bottle list.
Cocktail advocates can sip artisan cocktails hand crafted with house made purees and infusions. Impeccable service and attention to detail will round out a memorable dining experience.
(302) 376-5049
We specialize in just a few signature items, and do them well :)
Known for our designer cakes, cake pops, cupcakes, sugar cookies and SO much more. Our storefront is loaded daily with all kids of trendy and seasonal items. Stop in and see!
Keep us in mind for your next special event! 7 day lead time. Needed for ALL cake and cake pop orders.
Behind 120 W. Main Street
Find us on "A Street"
Volunteer Brewing Co. is your neighborhood brewery. Nestled in the historic town of Middletown, this garage turned microbrewery's mission is Serve~Local~Brew. Crafting awesome small batch ales and partnering with local businesses and charities to engage the growing community. Volunteer is the place to run into old friends and meet new neighbors. We are the first brewery in Middletown's 150+ year history. Brewing 200 liter batches makes us small but we believe small defines size, not impact.